We may earn money or products from the links or companies mentioned in this post.
Gail, Natasha, and I invite you to meander in and join the fun, for another amazing week of link ups at Meandering Mondays 194!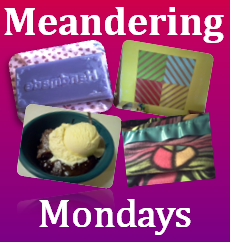 Would you like to be a monthly co-host for This Momma's Meandering Mondays? Or maybe you would like to be considered for a more permanent partnership? I would love to welcome you along for the ride! Please fill out this quick and easy form that can be found on my Hops I Host…This Momma's Meandering Mondays page or by clicking here.
Come in and join the fun by linking up your favorite posts and don't forget to grab a badge!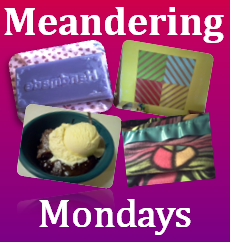 Stop in and show some love to the ladies of Meandering Mondays…
Gail from Frugal Family Adventures
Facebook
Twitter
Pinterest
Google +
Instagram
Natasha from Epic Mommy Adventures
Facebook
Twitter
Pinterest
Google +
Instagram
Stacey from This Momma's Ramblings
Facebook
Twitter
Pinterest
Google +
Instagram
YouTube
Now it is time to introduce our favorite This Momma's Meanderer's from last week, and boy oh boy it was a difficult choice! Don't forget to grab your "I Was Featured" badge of honor! Congratulations to you all!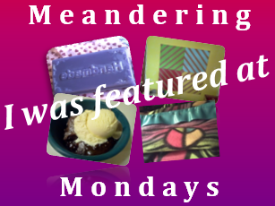 Gail's favorite post came from The Efficient Dad with the post "
Frugal Ways to Invest your Change
"!
"Very informative to know about this ways of saving money."
Stacey's favorite post came from Just Measuring Up with the post "200 Ideas for Candy Free Easter Baskets that Kids and Adults Will Love"!
"When the kids were little, I always tried to come up with ideas for them that didn't include very much candy. This is a wonderful list. Thanks so much for sharing."
Congratulations! And thank you to all of you who joined us last week!
Now let's get this party started!
Remember everyone enjoys a little comment love!
Feel free to "meander" by some fellow bloggers and find a new recipe to make for the family, a helpful blogging tip, a funny story to read, and best of all a new friend to make! There are really no rules to follow, only some suggestions to keep in mind…because we are all to enjoy the friendships that come along by doing these few simple and wonderful things…
1. Link up your favorite post…a story, a recipe, a photo, or a helpful tip…As many as you want, that's right as many as you want!!!!
2. Please follow our Host's
3. Find some new friends to follow, friendships are what it's all about!
4. Be sure to leave some comment love, to get it in return.
5. Grab our badge and display on your blog, sharing the love is what it's all about.
Meander through the links and make some new friends, find some amazing and useful tips, and maybe even a new treat to try!
Check out our Pinterest board! Sharing all posts to Pinterest, Twitter, & This Momma's Ramblings Facebook page!
Follow Stacey @'s board This Momma's Meandering Mondays on Pinterest.
Meander around and share the love and happy Linking everyone!
Link Up:



Join the newsletter
Subscribe to get our latest frugal tips by email.